Dare to Create Fascinating Content
Content rules… your website, your blog, your online and offline newsletters and your customer experience.  Make it fascinating by selecting topics that are interesting, entertaining and informative.  The right content will shed a bright light on your organization. A strategic choice of media will create a wide net for your content to fascinate prospects and residents.
As senior housing and service providers embrace the inbound marketing strategies necessary to gain the attention of prospects, they are also challenged to continually create the meaningful content that supports the sales process.
Content marketing is the art of creating compelling and valuable content and distributing it through a variety of channels, online and traditional.  It is the practice of developing relevant content in a consistent fashion to target buyers, focusing on all stages of the buying process, from brand awareness through to brand evangelism.  Good content can circumvent the consumer's desire to block unwanted messages because they find it personally or professionally beneficial.
Content marketing is also a science born in the strategic plan.  Subjects are planned.  Accessories and outside content to support the topic is decided.  Distribution is determined.   The voice(s) suited for each target group is honed.  Metrics that gauge consumer influence during both the buying and retention process of a customer experience are established.
Here's an example of how to make a less than dynamic story relevant to your strategic plan, your sales prospects, customers, general audience and media.  The principles in this example can be applied to all the content you are considering.
Your news hook…
You have an ice cream social for residents, family and guests at least twice a year and would like to send  a story and caption to the media for some free publicity and better attendance at the next ice cream social.  You know people really enjoy it — but will the media help you tell your story with free publicity?
Let's get strategic…
Consider why you want to have media cover and if this placement will hurt other placements you may seek with this publication.  If you still want to move forward with it, think it terms of the publication's readership; let's say they are baby boomers who live within a 5 to 10 miles of where your ice cream social took place.  Next, do the photos you took of the participants reflect the image you want to portray for your organization?  At this point, you may decide that you really don't have a very compelling story, your photos do not reflect the high energy and independence you want your community to be known for and finally you still have to get photo releases from the people whose photos will be submitted to the publication.  Is it really worth it?  It will be!
Look at all the angles…
First, think about the possible story angles that this can take on:  the popularity of ice cream — why is that?  What benefits does it possess?  What are the most popular flavors?  How many places can you buy ice cream within the area of the readership?  Is there a physiological change within a person when then eat ice cream?  Think about what would expand the interest of the reader and what could be relevant or entertaining to them.
Add the extras…
Then look at the photos you have.  Can they be cropped to be more appealing?  Can you add stock photography to the shot to make it more interesting?  Do you have video to add?  Links to other great sources and stories?
Make it last…
Review your distribution options:  local print, online, your website, newsletter.  Consider if this story now interests the readers of any or all of these venues; now, it probably will.  Send it out, email or call to follow-up with the editor(s) and print it out when it is published.  Create links to and from the publication and your website.  This article has just begun to work for you….
Get permission for reprints and put them in your sales folders.  Frame and wall mount the story in a prominent place, post it on your website and feature it in your newsletter.
How your content benefits marketing…
You have just developed a sweet little event into a marketing tool that helps people know what kind of community they are considering, the lifestyle they will enjoy when they move.  You've also honored the activities of those who live at the community.
Wow, now you have created something really fascinating!

Remarkable Content
Don't think you're a remarkable writer?  Then write about something remarkable.
Remarkable content is within your grasp every day.  What made you smile today?  What made you angry, or sad or surprised you?  Dozens of simple, possibly significant triggers come into your life daily.  Capture them, break them down into their basic parts.  Think about why you reacted as you did and what greater impact that revelation could have on people with the same interests and you — especially those interested in your online content or blog.
It's really very simple.  Let's say you see a field of daffodils.  You find them beautiful and it pleases your sensory receptors.  Ask yourself: why?  Do you like the color of the yellows and whites against the rich green leaves with the blue sky backdrop?  Although being in that field of daffodils might be a "you gotta be there moment" what the colors mean to you and others could be an intriguing topic.  Throw in a few serious facts about color, such as studies that support the claim that yellow sparks creativity, green generally means freedom and the blue from the sky is calming.  Invite others to think about color, what it means to them, how they use it, what the "universal" opinion of certain colors may be.  Take a photo or video of the daffodil field to accompany your commentary.  You just wrote a 400 word article that is interesting to read, relevant to your audience, about something… remarkable.
This very easy process can be applied to anything in your life whether it is work-related or personal.  Every day you face new challenges.  You have new ideas.  Again, just think about them in a wider context to test the topic's ability to be developed into something interesting for many readers.
All writers suffer from 'writer's block' from time to time.  They don't know where to start and nothing is intriguing them.  That's when you get out the Guinness Book of World Records or Google something very strange and interesting.  It will spark your creative juices and your fingers will be dancing over that keyboard in no time.
Another writer's tip is to start in the middle rather than the beginning of your story.  The opening to your narrative will show itself when you have written the body of your copy.  In fact, since many people write two or three paragraphs before they even get to the true lead of their topic, starting in the middle can work out just fine.
The moral of this story is that your don't have to be a remarkable writer, you just need something remarkable to write about.

Dear Mail Server,
Please Deliver me
As a receiver of too many emails, mostly unsolicited, you or your organization may employ any number of filters, spam blockers, opt-out boxes and quick delete methods to avoid them.  So how do you get to potentially interested people with your message via email?  After all, email marketing can be a terrific return on investment, if only we can get through to our prospects.  Here's a few ways to get delivered to the inbox.
There are few important keys to successful email marketing and unless you have a robust and highly talented IT department, you may want to use one of the available platforms designed just for email marketing.  MailChimp, iContact, and our favorite, Constant Contact are the three largest providers for email marketing services.  There are also software programs designed for email marketing among them is one from a most reputable company, Hubspot.  Each are cost effective and may be customized to varying degrees.  Fees go up as you add more photos and options to your newsletters.  However, they help to eliminate many problems with email marketing, including:
1)         Sending to multiple recipients from your mail server often flags your emails as SPAM and we know where that goes!  If you use the "To" line for addresses, everyone know who you sent to, as well.
2)         Don't load up your emails with photos.  They should just compliment the content you are delivering, not overpower it.  Photos also signal a possible SPAM message and may not get through a filter or firewall.
3)         Not only is it the law, but be certain to have an unsubscribe option.  It doesn't have to be big, just there.  Be cautious about how you build your list — organically is best.
4)         Have a "text only" option for delivery.
5)         Do not include attachments.  People often view them as potential viruses.
These problems are solved with a reputable email marketing service (EMS).  Additionally, your emails are constantly monitored and the EMS is diligent about protecting their own reputations so nothing they send out is blacklisted by Internet Service Providers.  If they spot a delivery problem, it is addressed quickly so their service is then on a "white list," or approved sender.  You can test your emails for spam blocking at:  sales-spamcheck@sitesell.net.  Once it is sent, study the reports that are available.  Deal with complaints. Most of these services provide outstanding reporting for tracking.  If your organization has signed up with ISP's Feedback Loops (FPLs), you'll know when your prospects and clients complain about your emails.  There are of course, services for that, too.
Research in this article is courtesy of Kyle James who posted his research on Hubspot and Dr. Ralph F. Wilson, Editor of Web Marketing Today.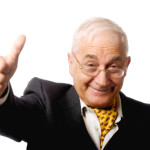 The Marketing Smoothie Recipe for Older Adult Services
Take your direct mail, your advertising, your website, Facebook page, special events and put them all in a blender.  Combine, mix on high and serve immediately.  The rich flavors will create a marketing masterpiece worthy of your finest efforts.  Yields:  New customers.  Will keep for at least one year.
It's true, every ingredient you add to your marketing mix is going to enhance the effectiveness of your campaign especially when you combine them and let them work together to support each other.  This is especially true when appealing to older adults.  Seniors usually read direct mail and watch or listen to commercials, hence the expiration date for these mediums is further out than say, print advertising.  That .5% response rate you get with direct mail may bring people to your community, your store or your website.  Use it wisely because it is quite expensive; however, it can boost interest and awareness about your organization when you promote your website, blog, Facebook, etc., in the mailed piece (email or snail mail).
Special events are a great place to have people sign up with their email addresses.  Offer something for free, or an opportunity to win cash or a give-away and you'll get more email addresses.  Take your online magazine or website on the road — to senior fairs, to trade events, anywhere you can.  Then let people see what they can learn, enjoy and gain value from by participating in your online activities.
Of course there's a menu of options for those folks who like to consume the latest communications trends of Facebook, Twitter, LinkedIn and blogs,  too.  First, connect your Facebook page, Twitter, YouTube and LinkedIn accounts via any one of a number of new social media management services that are often free.  Then link all of that to your website.  Connect the paths among all these accounts to your blog or online magazine, to reputable referral sites and of course, your RSS Feed.  Promote your events on your site, within these accounts, offer special discounts, etc. via these mediums.  You can even try pay-per-click advertising on search engines and referral sites.
In your monthly statements or newsletters, provide links and special advantages to using your organization's online tools.  Use signage throughout your venue to promote your online and make it worth a prospect's while to seek out your business on the Internet.
Online strategies are far less expensive overall and are proving to be about 60% less per lead than traditional tactics.  However, a slow but steady shift of funds and efforts away from the traditional methods into the online is a far more successful way to reach the older adult market.  Use the next year or two to change your lead-generating diet to mostly online.

Borrowing from Real Estate Cousins
Location, location, location is, and always has been, the mantra for real estate which applies to every sector of the industry.  It speaks to convenience, present and future value, proximity to people and places and preferences.  That's why residential real estate can borrow from retail and resort sectors, senior housing can borrow from residential and industrial can borrow from office.  And, we can all borrow from each other.
So how are residential real estate agents marketing their products to weather the financial storm?
We all recognize that the real estate housing market was a critical factor in the recent demise of our economy.  If affects all real estate sectors but when it comes to where we live, it really hits home.  The classic:  a sign in the yard, a pictures on the church bulletin, an MLS listing and broker specialties, such as "specialist in senior housing" still anchor the real estate market.  However, successful agents showcase their product to the internet via interactive websites, video tours with lifestyle components to them, online classified ads and social media.
New technology allows agents to really give a personality to their listing, just like this video from Planomatic (http://photoplan.planomatic.com/viewer.php?propertyTourID=3275).  There is also a considerable amount of detail about the property that is right at your finger tips.  In fact, you can make your Planomatic video and property information an app on your iPhone.
Twitter and mobile media are good tools for urgency.  If a property is just up for sale, just reduced, just received a bid or has been sold, the real time status is just a click, ring or buzz away.  Could this be used by sales people everywhere to create urgency for your sought after product, service or property?  What's happening in the community right now?  Let the prospect ponder, "What would my life be like if I were there?"
Senior housing specialists have never considered their products to be real estate but rather lifestyle.  Clearly, it is a complicated sale with that nagging sense of finality to it.  However, generally speaking, consumers still fund their housing with real estate.   An online classified ad might bring that all important lead, especially if you have a great story to tell to go along with the real estate.  Twitter or Facebook are options to bring news to people where they get their news, especially as we talk to the adult children of older adults.
Residential real estate agents are quick to let people know what is conveniently located to their listings.  Savvy agents also add local calendars, real estate values, links to different events and locations that give someone a sense of place.  This is added to their interactive websites, Facebook with links to Twitter, LinkedIn and other relevant groups that can either assist with the sale of the product or the potential end buyer.
According to the Inman News Company (http://www.futureofrealestatemarketing.com/), which is a wonderful resource for residential real estate brokers, social media rules apply for real estate, just as they do for other industries.
Rule 1)  don't just talk about yourself.
Rule 2) Post great content along with your listing.
Rule 3) Never claim someone else's content as your own.
Rule 4)  Don't give out too much information.
Rule 5)  Learn the language of the network, group, constituents you are taking with and use it.
We couldn't agree more.